Spotify Did Not Buy Mavin, Here's All We Know
Don Jazzy's Mavin Records remains his company as Spotify did not buy Mavin.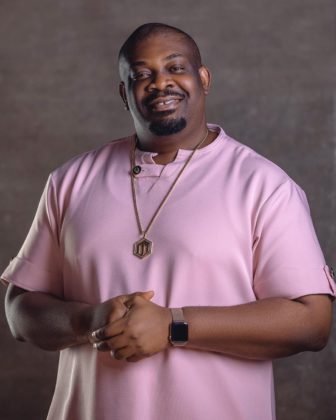 On the 1st of April, a Notjustok report shared stated that Mavin Global, the parent company of foremost record label, Mavin Records had been acquired by music streaming powerhouse, Spotify for upwards of $70 million.
The report however added at the very end that it was a prank, put together in the spirit of April Fool's which is traditionally a day set aside for pranks. Recall that for April Fool's last year, we set the ball rolling by announcing a prank African-themed album from Jay-Z featuring African artistes such as Femi Kuti, Olamide and Sarkodie.
ALSO READ: Jay-Z to Release Africa-themed album featuring Sarkodie, Olamide, Nasty C & More | View Tracklist
Notjustok categorically states that Spotify did not buy Mavin Global or Mavin Records. The report was carried out as an April Fools prank and Mavin Global as well as Mavin Records, remain businesses of Michael Collins Ajereh, popularly known as Don Jazzy. It is however a standing fact that the companies are aligned with Kupanda Holdings, a joint venture between pan-Africa investment company Kupanda Capital and global private equity firm, TPG Growth which has funded multinational companies, Mavin Records inclusive.
Also while music streaming platform, Spotify has carried out a couple of acquisitions in the past such as the acquisition of podcast creating platform, Anchor, their expansion into African regions so far has been centred on catering to the streaming end, bridging a gap between artistes and their target audience.
Notjustok remains the number one source for factual news on African-centered entertainment, get updates as they drop on as they drop via Twitter and Facebook.

The post Spotify Did Not Buy Mavin, Here's All We Know appeared first on NotjustOk.