King Rapsody – "Damage" ft. Erigga
Farm to Glory: How music is giving a Nigerian farmer the chance to aim for global recognition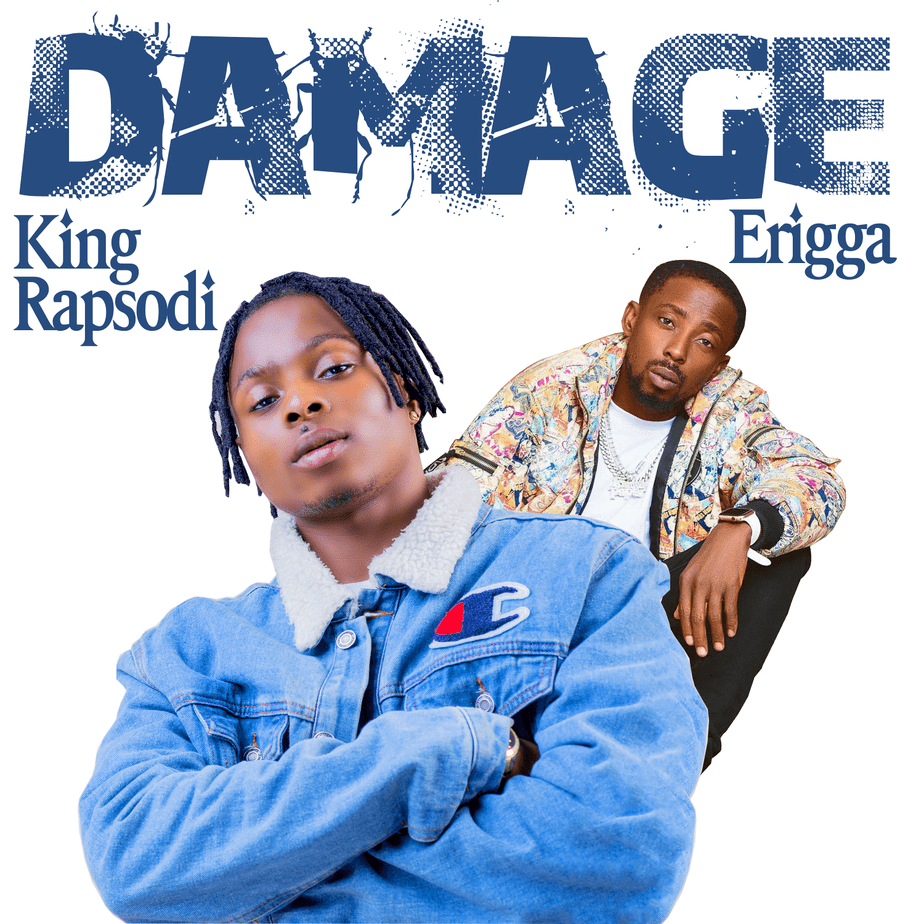 Early this year, Yoruba born farmer turned singer King Rapsodi released a song with the well known Delta based pidgin english rapper, Erigga, Titled "Damage". The singer showed us his vocal strength and singing abilities with a soft chorus and witty lines by the warri born Erigga. Talking about God's time, God's blessings, haters and how people damage each other, it was in general a beautiful and interesting song.
Before this song, the singer had tried to break into the industry by releasing an EP on streaming platforms and hoping to catch listeners and grow his career from there. Needless to say, even while the songs were good, it was a subpar project as it failed to hit streaming numbers and give the singer his hoped for push.
In his words, King Rapsodi says: "I put out an EP without having enough fans to stream it'. It is one valuable lesson I have learnt in my career so far. When it happened, I was disappointed so I went back into the studio to create something new for nigerians. That was the single with Erigga, and thank God, it was a success." Since releasing that single back in June, 2021, the singer has hit a collective number of streams totalling over a million on Boomplay and other platforms. Courageous, independent and creative. Those words describe the tenacious young man, who juggles between farming, playing football and making music.
Born Rasaki Andrew Sodiki in Osun state in 1998, the singer with a mixed Yoruba/Urhobo parentage credits both cultures for his development in music. After moving to Delta state during his formative years, he got influenced with the Warri entertainment circle. Warri, Sapele has always been a major hotbed of talents in Delta State with artistes, comedians and other stars regularly migrating from the southern state, to the nation's commercial beehive – Lagos. 'I came to Lagos to sing, showcase my talent and get discovered'
King Rapsodi released his very first single last year when everyone was grasping with covid. "I just had to do something. I couldn't play football with friends, nor could I work at the farm. I had to do something and singing was something I always knew how to do. It comes naturally for me. I released my first single, "With you", on the 4th of April, 2020"
Since releasing that first single, the 23-year-old has experienced a stable rise and has further developed his craft, culminating with his single with already established Rapper, Erigga.
The Africa Report's partners
The talented young artist, a multi-skilled person, still finds pleasure in doing business and making money on the side. He says he's a mobile software engineer and if he weren't doing music today, he would possibly aspire to be a footballer or a well known farmer in the ilks of former president, Olusegun Obasanjo.
"If not for music, I would continue playing football or go into farm business fully. For me music is life. It's more like the very skin covering my bones." This love and passion for music, perhaps define the lengths he has gone in his short career thus far, with him hoping to one day become great like famous Nigerian artistes – Wizkid and Davido – and helping other young artistes to find their foot in the ever challenging music industry.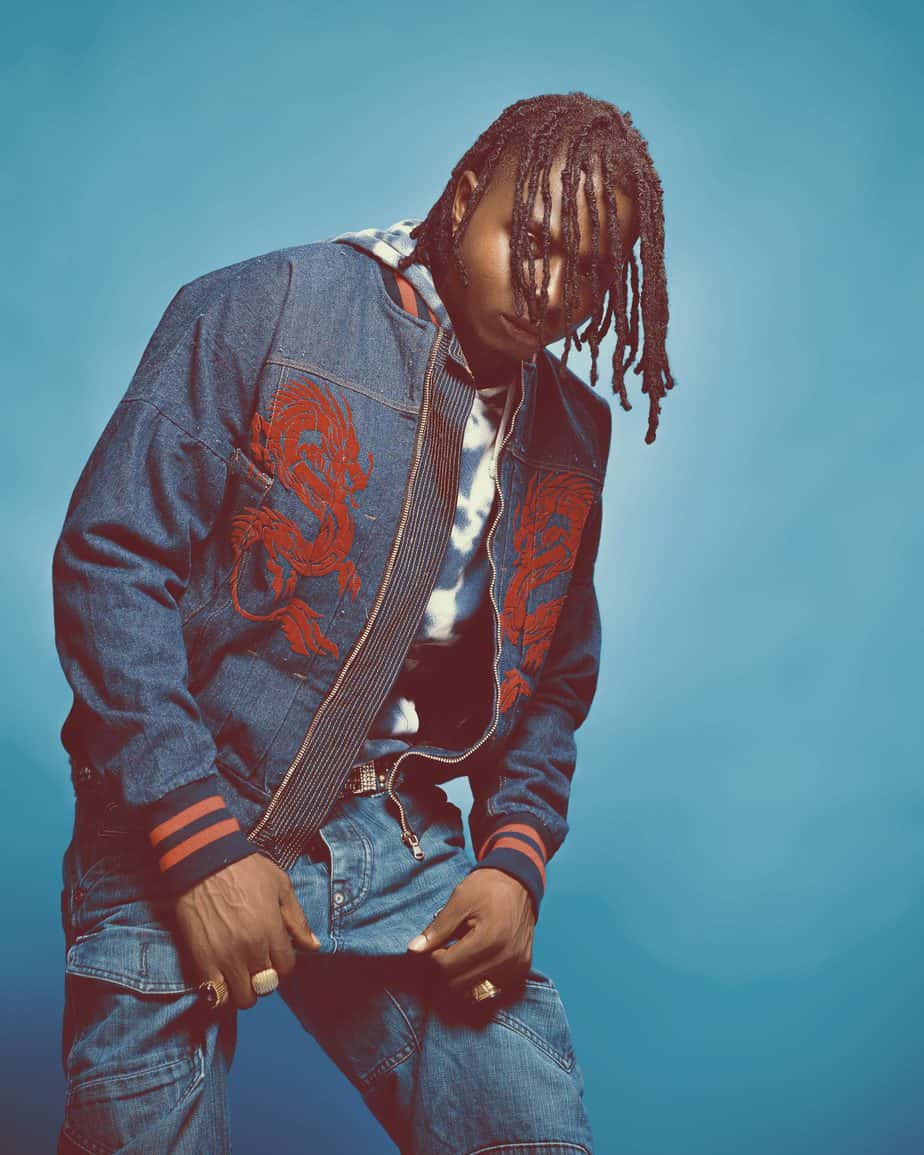 Fans, Career Growth, and how music affects people…
The singer/songwriter knows the value of fans' support and how they influence growth and have been instrumental in his meteoric rise. His voice, soft, smooth and melodic, has always been his unique selling point. Since that first single, he has released several songs on different streaming platforms, gaining confidence and further developing his music skills. Currently, he has several songs across platforms like Apple music, Spotify, Deezer, BoomPlay and others.
"Music is such an important part of the society," he explains. "As artists and songwriters, we are carriers of influence however we see it. The songs, sounds and messages we put out via our music and art form, directly impact listeners in powerful ways. This is especially true of the youths and adolescents of our society, who are still extremely malleable to the world around them. It is why I always try to write conscious songs that not only inspire but send positive messages to anyone who listens to it. My songs cut across age as it is for both youths and adults."
The Nigerian music industry
The singer understands how the industry works and how good music can sell itself with the right promotion. "Once your sound is accepted by the general public, it is easy to grow. The general public is ready to help you achieve your goals and even take you to higher heights. It is why I try to be consistent and always put out good music. So far, my family, friends and listeners have been very supportive"
Record label, future plans, new music
Currently not signed to any record label or management outfit, the talented singer keeps promoting his craft, as an independent artist. "Until I hit the big break, I'd keep doing my thing and putting my voice out there. I know it is tough as independent artists but it is not something unheard of as so many have achieved success as independent artists. I am open to any opportunity for growth but I won't sit down and wait for opportunities to come. I have to keep doing music and showcasing myself." And that forms the plan of the future for King Rapsodi, releasing good music. Until he drops his new single which is in the works, he'll continue pushing his standout single, Damage feat. Erigga.
"I have new songs waiting to be released, I'm still putting finishing touches. When the time is right I'd drop them. For now, I'd tell fans and wellwishers to keep streaming my music and watch out for bigger projects".
This is just the beginning for the farmer turned Singer. The world is his oasis and we're all in it to watch him achieve his dreams.
Listen to damages below
Contact him on:
kingrapsodiempire@gmail.com
Connect with King Rapsodi:
Facebook | Instagram
The post King Rapsody – "Damage" ft. Erigga appeared first on tooXclusive.