Police Camp Out Front Yo Gotti's Restaurant Following Young Dolph's Death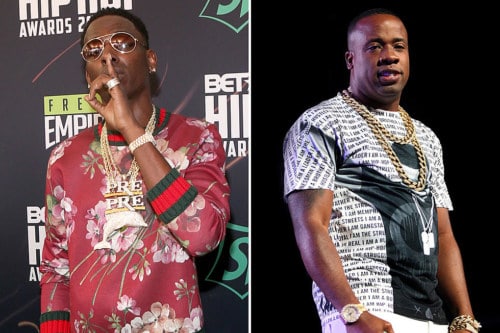 It is known in the world of Hip-Hop that Industry beef is a thing and like any other artist, the late Young Dolph had some unsettled scores with the likes of Yo Gotti, Blac Youngsta, and many others.
As a result, the presence of Policemen in Memphis has doubled, as politicians have called for a citywide curfew as rumors of retaliation circulate online.
Although there were rumors that retaliation was impending, Police said no violent action on the two rappers or their families has occurred.
We reported last night, November 17th that the rapper was reportedly shot dead at a local cookie shop where he was buying items for his mother. It has been stated that a car pulled up and opened fire on the 36-year-old father.
It is worthy to note that nowhere in this investigation has it been stated that either Youngsta or Gotti, or their associates, have anything to do with Dolph's death. Nonetheless, police have reportedly been camped outside of Gotti's Memphis restaurant Prive, just 10 miles away from where Young Dolph was killed.
As stated by TMZ, It's currently unclear if there was an actual threat made against the restaurant, or if cops are just being proactive in preventing any possible payback. Dolph's killer is also unknown at this time, and there have been no public connections to Yo Gotti surrounding his murder.
The post Police Camp Out Front Yo Gotti's Restaurant Following Young Dolph's Death appeared first on tooXclusive.