Doja Cat Laments She's Not Enjoying Her Career, Says She Feels Pressured || See Video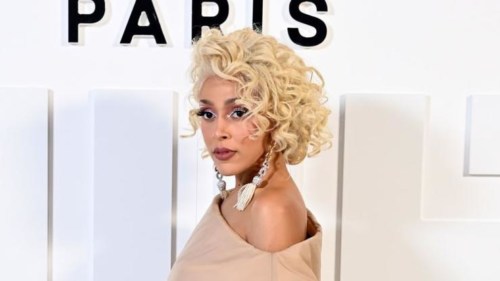 Not all that glitters in gold is the world of celebrities.
Yes, they do experience more highs than lows, but let's not forget that they are humans just as we are, and are bound to feel pressure considering the nature of their jobs, as well as, public expectations.
Pop queen, Doja cat is beginning to feel overwhelmed as she voices out that she feels pressured.
She shared a post yesterday regarding this.
I just mean, make music like, willy nilly, have fun and just jam and make some sh*t. I haven't done that in maybe five years it feels like. I'm doing all this sh*t that I don't f*ckin' wanna do. I don't want to take f*cking pictures. Like, yes, I have at photo—planning a photoshoot is very fun. Capturing a concept, capturing a visual idea, like something like that…I love fashion. I really do.
Do I want to do that sh*t because I have to? No! No I don't! But I feel pressured to do sh*t like that. I don't want to do that. I want to be home. I wanna play f*cking—I wanna make music. I wanna play f*cking video games.
See Post:
View this post on Instagram