VIDEO PREMIERE: Dera Allison – "Ponmile"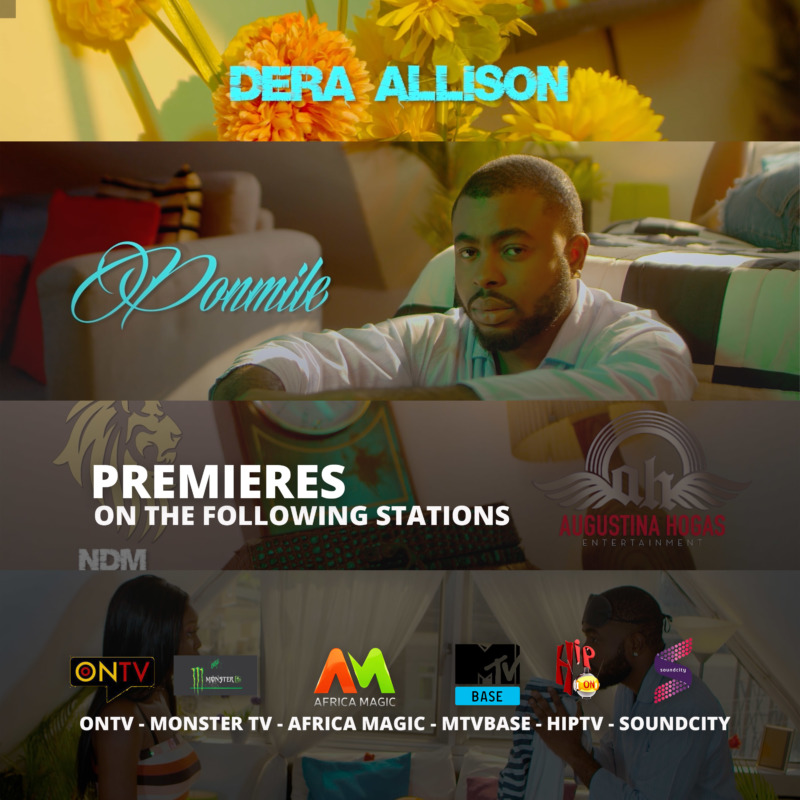 Gender bias and one-sided favor in sexual relationships have become a nagging issue among these present-day youths. A day does not pass without this topic clamoured on Twitter by the boys and argued vehemently by the girls. You can tell that Chidera John Allison aka 'Dera Allison' is also not having any of it.
Dera is a talented young singer who is basking in the grace of early self-discovery as soon as the age of 15 and has continued pushing the cart of music since his debut release in 2010. The Imo State-born performer and songwriter is clearly on the pursuit of having a great discography to his name by how he breathlessly releases smashing singles in the space of time.
'Ponmile' is the umpteenth track by Dera with a very relatable storyline where he yearns for reciprocated love and pampering. If you ask any other young Nigerian guy how he feels, Dera has answered it all with the track and buttressed it with the official video as directed by 'AittyMoore Films.'
Apple Music: https://music.apple.com/ng/album/ponmile/1522929742?i=1522929920
Audiomack: https://audiomack.com/klv45111/song/ponmile
CONNECT WITH DERA
Twitter: dera_allison
Instagram: dera_allison
Facebook: Dera Allison
Triller: dera_allison
The post VIDEO PREMIERE: Dera Allison – "Ponmile" appeared first on tooXclusive.